| | | |
| --- | --- | --- |
| Recent Additions | Featured Horse | For Sale |
JRL NEWS
Brahman Week is done and dusted for 2019, we averaged $10,300, which we were very pleased with! Carinya Winston's first son selling for $17,000.
Jump online Saturday, January 13th 2018, to Auctions Plus. We're donating a service fee to CAT N A HAT, to help go towards Dolly's Dream Foundation.
Brahman week is over for another year, and we were happy how our bulls sold. On to getting next years team, and we think they're a great bunch! We were excited to make a purchase of a stud sire in BRAHROCK NOMEX. Check him out on the cattle page!
We had a wonderful show at COMET FUTURITY, with Jason winning the OPEN FUTURITY aboard Smooth N Stylish and Rachel winning the NON PRO DERBY with SP SMOOTH REQUEST. The show season is over for this year and we'll look forward to next year!
Landmark was a wonderful success, heartfelt thanks to all who commented on our horses and special thanks to buyers and underbidders.
Brahman Week will take us away from the horses briefly, when we take 4 lovely young sires up to Rockhampton on October 3rd, 4th and 5th
What a great 2016 FUTUfRITY! We were very pleased to finish Reserve Champions in the NCHA OPEN FUTURITY. Other great results were 5th place in the NON PRO FUTURITY on JRL's own mare, SP SMOOTH REQUEST (see mares page) Finalling Whiskey Cats daughter REY LOVES WHISKEY in the OPEN DERBY(see mares page) and finalling 2 other Open FUTURITY entrants for our valued clients. Another highlight was Amelia Servin winning the Non Pro FUTURITY on her CAT N A HAT gelding I'm Short a Hat. (See stallions page)
Congratulations to the first daughter of WINDERADEEN WHISKEY CAT, REY LOVES WHISKEY, 2015 NCHA OPEN FUTURITY FINALIST Congratulations to the only 2 entrants in the NCHA OPEN FUTURITY sired by CAT N A HAT, KITTEN N A CAP and LITTLE DIAMOND HAT, both ridden by Scott Johnston, both bred by JRL, both NCHA OPEN FINALIST
The NCHA FUTURITY is getting very close. We are putting the finishing touches on the 3yo's and can't wait to get down there. First year of WHISKEY CAT'S progeny. Also 2 from CAT N A HAT'S very limited first foal crop!
FIND US ON FACEBOOK!! JRL ARE NOW ON FACEBOOK, WE ARE PUTTING PHOTOS ON FREQUENTLY, SO DROP IN AND HAVE A LOOK! WE WILL STILL BE USING OUR WEBSITE FOR OUR MAIN SOURCE OF INFORMATION AND WILL BE POSTING NEW HORSES VERY SOO
ENQUIRE NOW ABOUT YOUNGSTOCK, BROODMARES AND LIMITED NUMBERS OF GOING HORSES FOR SALE NOW!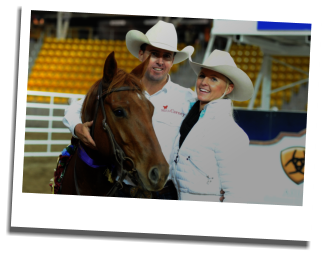 Breed an athlete, and you can do anything!

Hello, and welcome to the JRL stud, owned and managed by Jason and Rachel Leitch. The JRL brand is not only a brand of great cutting horses, but great campdraft and challenge horses, great types and great pedigrees. Here at JRL, we are dedicated to producing a horse who can win in a cutting, campdraft and challenge, from damlines with proven genetics.We firmly believe success starts and continues with a great female pedigree. Feel free to browse the mares we use to both breed naturally and embryo transfer. These mare are ALL from proven familys and most have been in the cutting pen, campdraft arenas and challenge circuit- occaisonally all in the same weekend!. We know these mares handle well in a snaffle, they are balanced, have natural cow and are outstanding athletes!
Jason Leitch, has been breeding and training horses almost all his life. A very successful trainer in the cutting pen, Jason is a member of the NCHA trainers hall of fame with earnings over $895,000. Wife Rachel too, is passionate about breeding and starting horses for Cutting, Campdrafting and Challenge events. Together we intend to breed, train and offer for sale, horses with not only the breeding, but the start in life that will go on and make them into enjoyable horses for any walk of life. And remember, when you ride an athlete- an athlete can do anything